By Anton Toloui, WWE Editor
Last Updated: 15/09/17 7:11am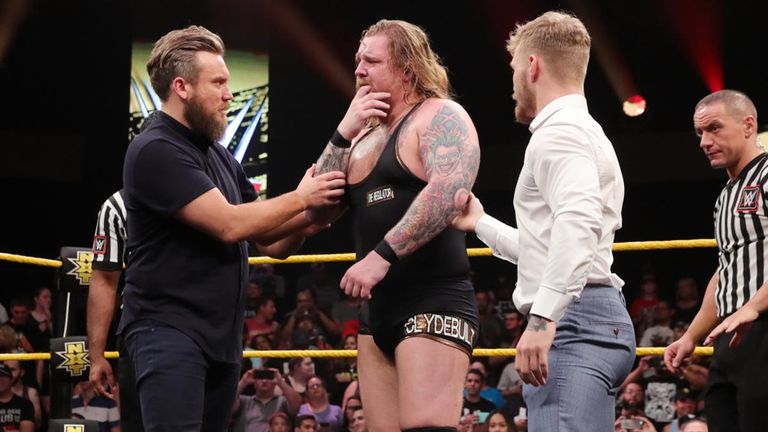 British competitors Pete Dunne, Tyler Bate, Trent Seven and Wolfgang appear to be on the verge of their first major storyline in WWE.
The quartet have been written into independent star Adam Cole's invasion of NXT, with Dunne and Wolfgang getting a beating after the main event of this week's show.
Bate and Seven then came to the ring to help their long-standing running mate Wolfgang and appeared to call Cole and his team-mates Kyle O'Reilly and Bobby Fish out.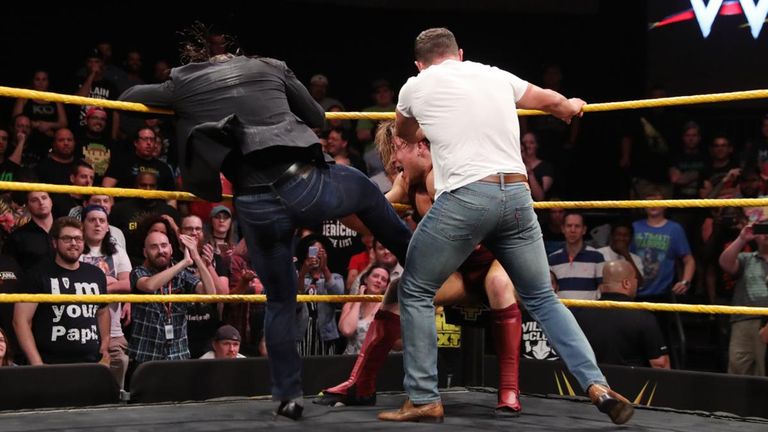 The move marks a big shift for the British stars, who have impressed with a series of one-off matches since the UK Championship Tournament earlier this year.
This is the first time they've actually been written into an active storyline, suggesting their place on NXT may become more permanent.
The Adam Cole invasion of NXT started at Takeover: Brooklyn when he attacked the new NXT Champion Drew McIntyre.
The buzz that will be created should McIntyre team up with his former British independent scene buddies will be huge this side of the Atlantic and it will be another watershed moment for UK wrestling.